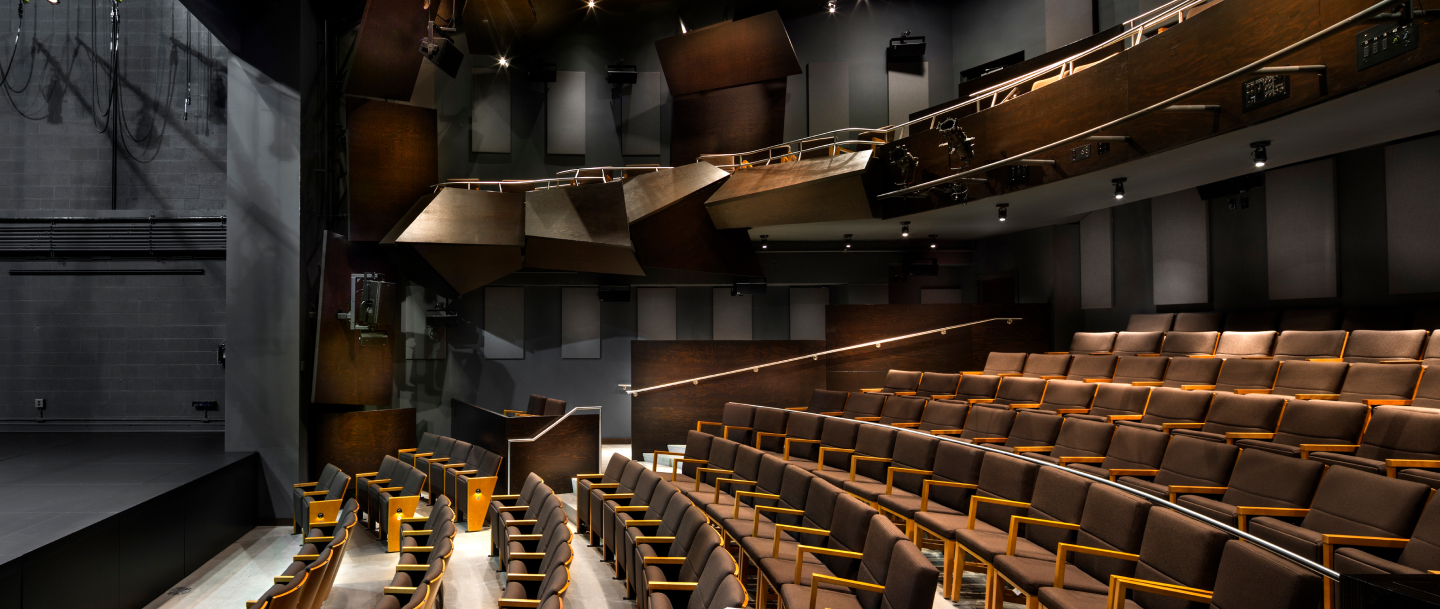 Up Next
Our 23.24
Season
ANNOUNCING
WINTER/SPRING
Signature is proud to announce its Winter/Spring 2024 season, with work from resident playwrights Dominique Morisseau, Sarah Ruhl, and Dave Malloy. By turns intimate and infinite, the works survey societal constraints, illuminate unexpected paths to transcendence, and offer expanded views of the originality of resident playwrights' bodies of work.
Previews Begin 01.30.24

Written by Dominique Morisseau


More Details

Written by Dominique Morisseau


Sunset Baby

Written by Dominique Morisseau


Previews Start January 30, 2024

East New York, Brooklyn. Nina's estranged father Kenyatta, a former Black revolutionary and political prisoner, reappears to obtain a coveted piece of her late Mother's legacy. While Kenyatta had visions of changing the world, his daughter became everything he feared. Now he's at her mercy for his own redemption. This is a story about love, political action, and one woman's journey from a brutal existence to her own liberation.

Dominique Morisseau is the author of The Detroit Project (A 3-Play Cycle), which includes the following plays: Skeleton Crew (Atlantic Theater Company), Paradise Blue (Signature Theatre), and Detroit '67 (Public Theater, Classical Theatre of Harlem and NBT). Additional plays include: Pipeline (Lincoln Center Theatre), Sunset Baby (LAByrinth Theatre); Blood at the Root (National Black Theatre), and Follow Me To Nellie's (Premiere Stages). She is also the Tony-nominated book writer on the new Broadway musical Ain't Too Proud – The Life and Times of the Temptations (Imperial Theatre). Dominique is alumna of The Public Theater Emerging Writer's Group, Women's Project Lab and Lark Playwrights Workshop, and has developed work at Sundance Lab, Williamstown Theatre Festival and Eugene O'Neill Playwrights Conference. She most recently served as Co-Producer on the Showtime series Shameless (3 seasons).

Read More

">

Orlando

Written by Sarah Ruhl


Previews begin April 2, 2024

Orlando's adventures begin as a young man, when he serves as courtier to Queen Elizabeth. Through many centuries of living, he becomes a 20th-century woman, trying to sort out her existence. An adaptation of the "longest and most charming love letter in literature," written by Virginia Woolf for her lover, Vita Sackville-West, Orlando is a theatrical, wild, fantastical trip through space, time, and gender.

Sarah Ruhl is an award-winning American playwright, author, essayist, and professor. Her plays include Letters from Max; The Oldest Boy; Dear Elizabeth' Stage Kiss; In the Next Room, or the vibrator play (Pulitzer Prize finalist, 2010); The Clean House (Pulitzer Prize finalist, 2005; Susan Smith Blackburn Prize, 2004); Passion Play (PEN American Award, Fourth Freedom Forum Playwriting Award from the Kennedy Center); Dead Man's Cell Phone (Helen Hayes Award for Best New Play); Melancholy Play; Demeter in the City (nine NAACP Image Award nominations); Scenes From Court Life; How to Transcend a Happy Marriage, For Peter Pan on Her 70th Birthday; Eurydice; Orlando; and Late: a cowboy song. Her plays have been produced on Broadway and across the country as well as internationally, and translated into fourteen languages. Originally from Chicago, Ms. Ruhl received her M.F.A. from Brown University, where she studied with Paula Vogel. She is the recipient of a Helen Merrill Emerging Playwrights Award, a Whiting Writers' Award, a PEN Center Award for mid-career playwrights, a Steinberg Distinguished Playwright Award, and a Lilly award. She is a member of 13P and New Dramatists and won the MacArthur Fellowship in 2006. She teaches at Yale School of Drama and lives in Brooklyn with her family.

Read More

">

Three Houses

Written by Dave Malloy


Previews begin April 30, 2024

Susan is in Latvia. Sadie is in NewMexico. Beckett is in Ireland. All three are alone; all three are haunted by their grandparents; all three hear the Big Bad Wolf scratching at the door. Three Houses is a post-pandemic open mic night parable about magic, madness, and the end of the world.

Dave Malloy is a composer/writer/performer/orchestrator/sound designer. He has written twelve musicals, including Natasha, Pierre & The Great Comet of 1812, an electropop opera based on a slice of Tolstoy's War & Peace (12 Tony nominations, including Best Musical, Score, Book, and Orchestrations); Ghost Quartet, a song cycle about love, death, and whiskey; Preludes, a musical fantasia set in the hypnotized mind of Sergei Rachmaninoff; Three Pianos, a drunken romp through Schubert's "Winterreise"; Black Wizard/Blue Wizard, an escapist RPG fantasy; Beowulf—A Thousand Years of Baggage, an anti-academia rock opera; Beardo, a retelling of the Rasputin myth; Sandwich, a musical about killing animals; and Clown Bible, Genesis to Revelation told through clowns. He has won two Obie Awards, a Smithsonian Ingenuity Award, a Theater World Award, the Richard Rodgers Award, an ASCAP New Horizons Award, and a Jonathan Larson Grant, and has been a MacDowell fellow and Composer-in-Residence at Ars Nova. Future projects include adaptations of Moby-Dick and Shakespeare's Henriad. He lives in Brooklyn.

Read More

">
Our Sponsors
Season Sponsor

Lead Sponsor

Subscription Benefits
We've worked on improving how you can see shows and how to make our reunion to theatre going more welcoming for everyone. In contrast to our previous fixed subscription, our new Season Subscriptions are a more flexible option to reconnect with Signature and explore all we have to offer at the Center.
PREMIUM SUBSCRIPTION
Enjoy flexibility while supporting the future of Signature.
See all three shows and enjoy the flexibility of coming to any performance throughout the regular run, and sitting in any seat — for one flat rate.
Be among the first to pick your seats with 3 weeks of early booking before tickets go on sale.
xchange your seats up to 48 hours before your scheduled performance at no additional cost.
Ability to purchase unlimited guest tickets (at full price) in the early booking period.
10% discount on any purchases at our Café.
Cost to Join
$240 / Person
PREVIEW SUBSCRIPTION
Our commitment to access ensures subsidized, affordable tickets during the first 3 weeks of the regular run, thanks to Signature Access.
See all three shows at the lowest price during preview performances (the first 3 weeks of each production).
Secure great seats with 2 weeks of early booking before tickets go on sale.
Exchange your seats up to 48 hours before your scheduled performance at no additional cost.
Ability to purchase unlimited guest tickets (at full price) in the early booking period.
10% discount on any purchases at our Café.
Cost to Join
$120 / Person
Ticket Services
For assistance in purchasing subscriptions, contact Ticket Services at 212.244.7529 or email us for assistance.